Yay!  Charles opened the mail just in time on Sunday and found the Griffyndor patch I ordered off eBay from Thailand…  So I sewed it on and D was ready to go to the party.
Here's the team from Year 1: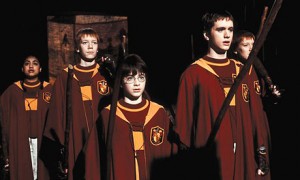 And here's D in his robe: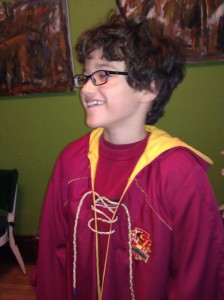 It was pretty authentic.  I asked D who had the best costume at the party and he thought he had the second best, to Gabe's Death Eater…  He said he would have been the best had they completed the golden snitch that he and his dad were working on, but what can you do?
Tags: postaweek2011